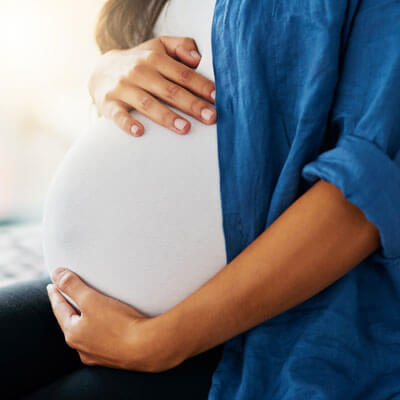 Pregnancy Chiropractic
Are you expecting a baby and feeling overwhelmed by the thought of labor and delivery? You may already be looking for ways to prepare for the healthiest pregnancy possible. Chiropractic care can be an important part of your prenatal care plan. This natural approach can help reduce discomfort during pregnancy, alleviate low back and pelvic pain, improve your posture, and more.
The Webster Technique
This technique was developed in 1978 by Dr. Larry Webster, who observed that misalignment in pregnant women's hips could lead to an imbalance throughout the body. He started using this method as part of his care for mothers-to-be. Dr. Karen offers moms this technique, which focuses on ensuring there is no extra tension in the pelvis.
Helping Moms Have Ideal Birth Outcomes
Dr. Karen is passionate about childbirth as a natural process, and about helping you achieve the outcome you want for your birth and your newborn's start in life. She will work with you, depending on your goals. Dr. Karen may also bring up some things that you hadn't even considered or thought possible.
"I want you to enjoy your pregnancy and birth. It's a unique experience, and it's something you can't get back." She wants pregnant moms to know that they have some control over the birthing process.
Frequently Asked Questions
How safe is an adjustment during pregnancy?
Chiropractic adjustments are considered safe at every stage of pregnancy. Dr. Karen is trained in prenatal care and knows how to gently and safely adjust moms-to-be.
How often do I need to come in?
It depends on what we find during the exam and what's helping.
"Absolutely, if they'll work with me," said Dr. Karen.
Book an Appointment
We want to help you enjoy a happy and healthy pregnancy. Contact us today to schedule an appointment.
CONTACT US

Pregnancy Chiropractic Medicine Hat AB | (403) 529-5972